Bus driver protective shield
Spare parts - 21/05/2020
Muta e Prima Industries introduce new protective shields around bus drivers to increase separation throughout the coronavirus pandemic.
The safety shield can be installed on existing mass transit bus fleets.
These safety shields make it easy for the bus driver to connect and interact with passengers and to protect themselves.
The photos refer to our installations on two top models of the market, the Crossway Iveco and Integro Evobus, but these are modular concepts applicable to the majority of the most popular buses on the market.
the first example involves the use of milled supports and a magnet fixing position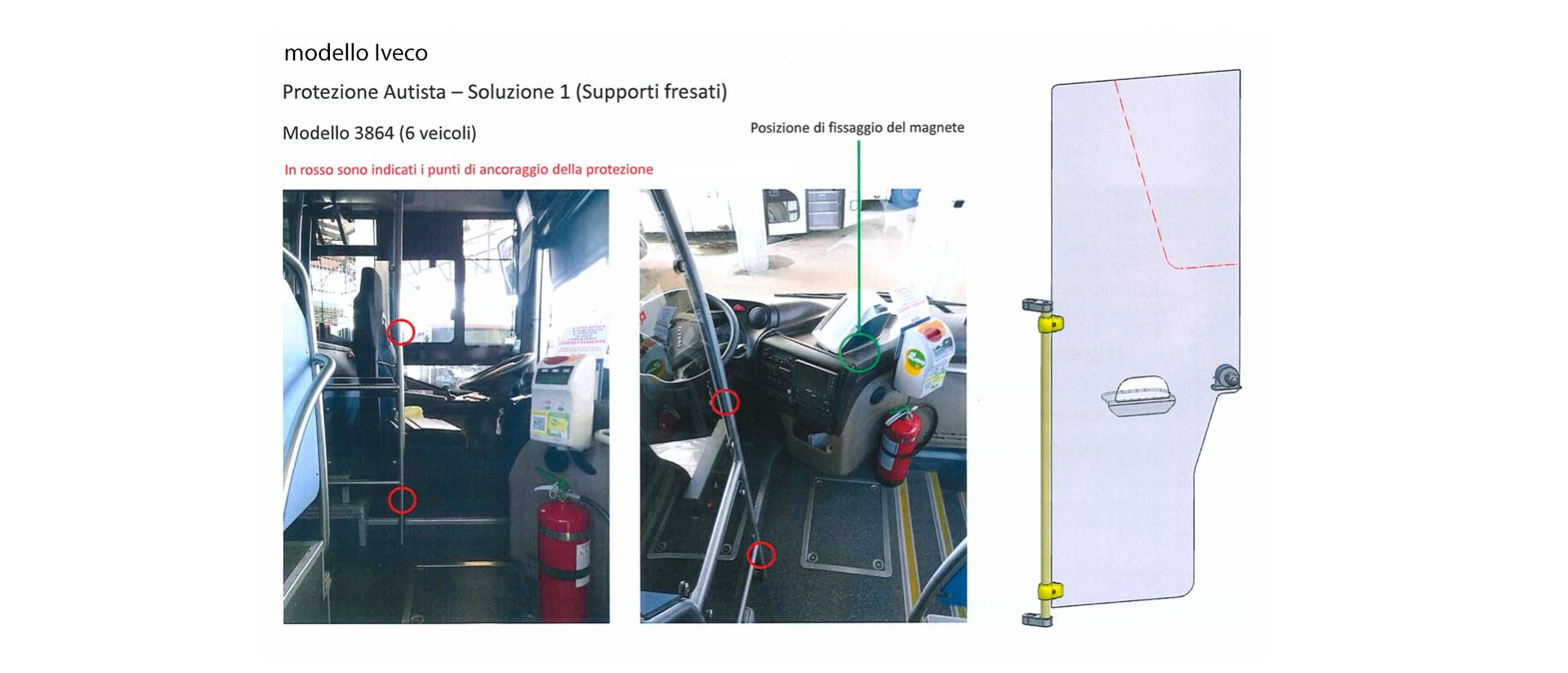 the second solution provides a floor-to-ceiling support.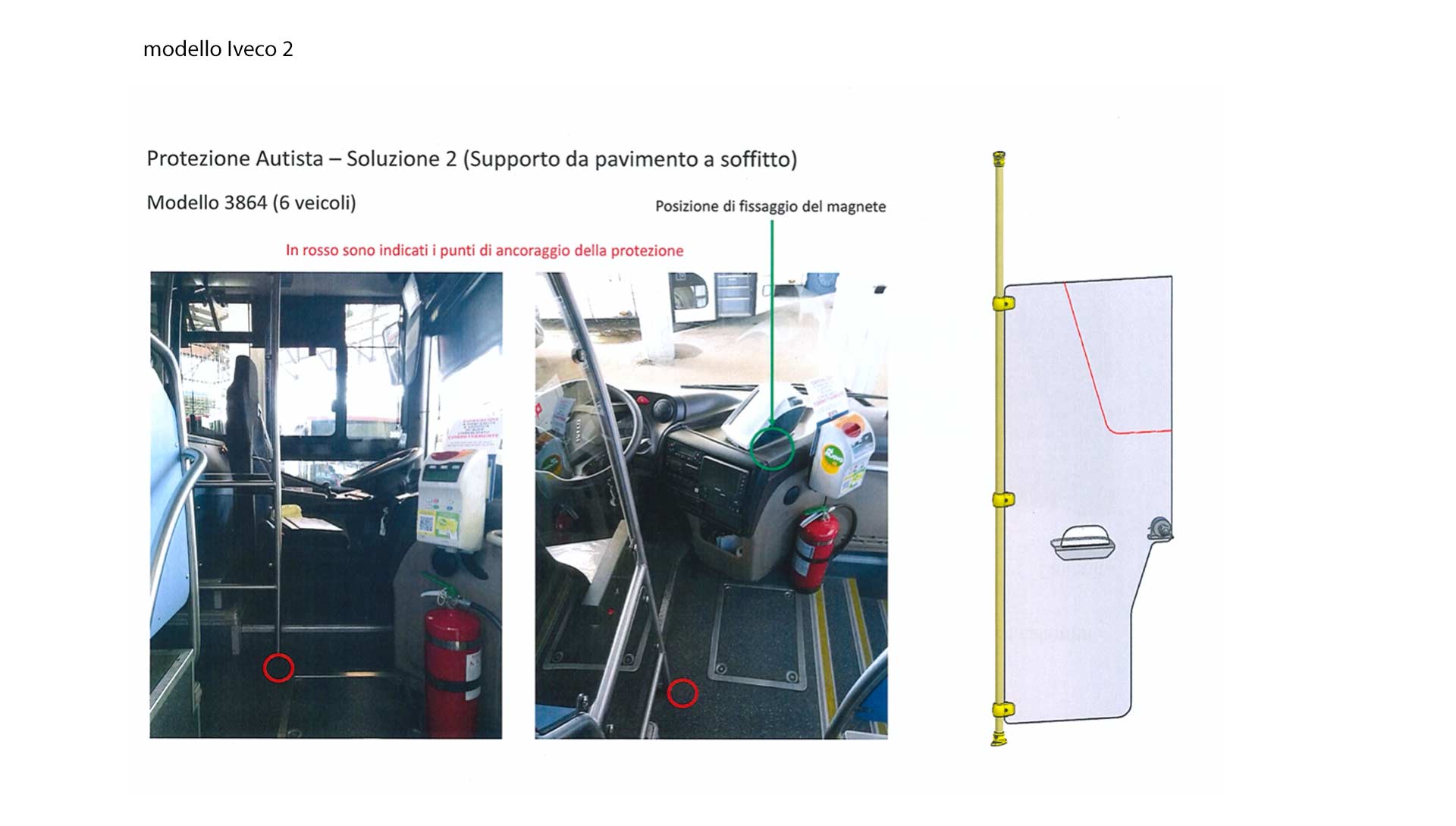 In both cases, the health protection of bus drivers is guaranteed by a 1650x620 mm polycarbonate panel and a polycarbonate shelf, 250x120 mm.
For the second model we took as example, the Integro Evobus, the solution is a floor-to-ceiling support with shield of 1750x600 and shelf 250x120 mm.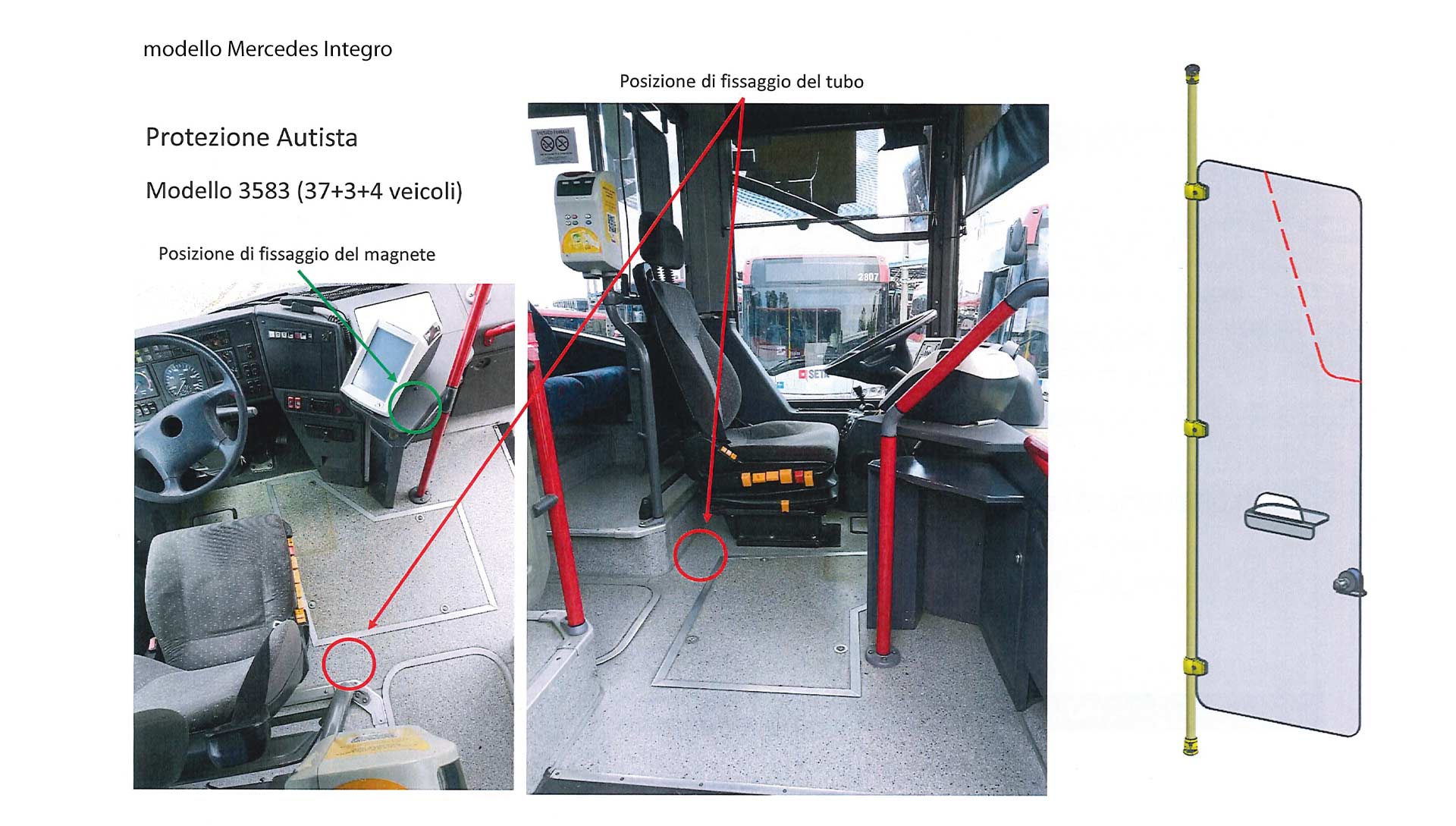 The modular concepts shilds developed by Muta and Prima Industries can be adapted on the majority of buses on the market
For any type of request or technical or commercial information, contact us on +39 059 822362 or info@mutasrl.it