Konvekta. Hvac KL4 on Liebherr cabins
Events - 15/11/2022
At Bauma 2022 Konvekta presented its KL4 pillar system, Hvac system for Liebherr mining excavators.
Konvekta presented the column system at Bauma 2022 and features heating included, pressurization as an option, compressor driven by hydraulic motor.
Liebherr produces some of the world's largest excavation tools such as loaders, excavators and large trucks employing more than 40,000 workers on all continents and has chosen the Konvekta system for the comfort of its cabs made by KML.
KML has developed a completely new customized solution significantly larger than previous mining models, simply mounted on top of the substructure. Robust, durable and significantly larger with around 20% more volume, the cab not only offers more space but also improved comfort for the excavator operator. Double- shell insulation ensures optimum soundproofing and better thermal protection.
Excavator operators are thus well protected against hot or cold outside temperatures as well as noise and they can work in a comfortable climatic space.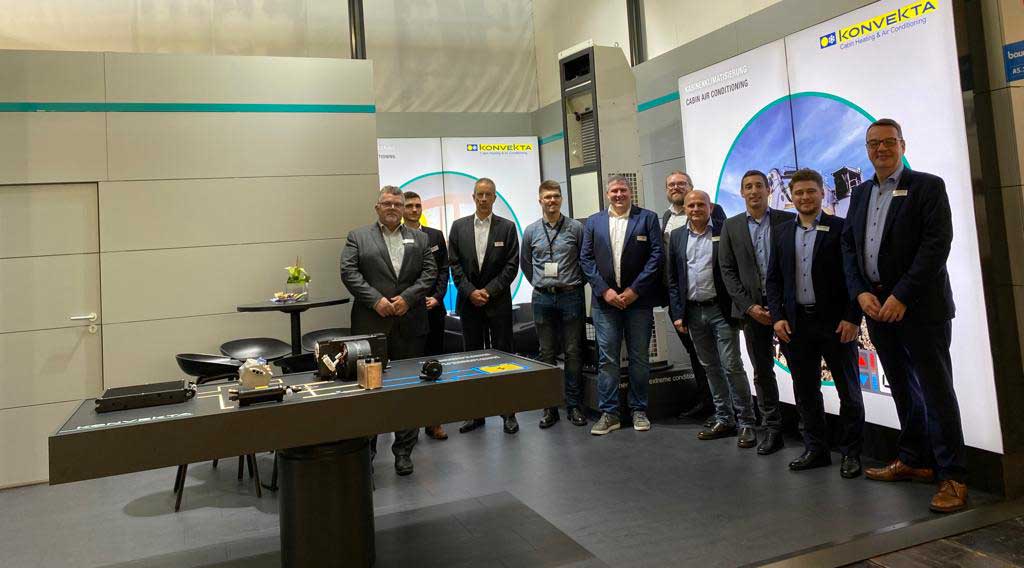 Konvekta, electric vision
At Bauma 2022, Konvekta also showed its 'electric vision' for the future of the sector. Konvekta offers complete and intelligent air conditioning solutions for cabs of construction, agricultural, forestry and special machinery.