Muta and Grammer at Misano Grand Prix Truck 2023
Events - 03/05/2023
Muta and Grammer at Misano Grand Prix Truck 2023
Also this year Muta will be at the Misano World Circuit for a splendid weekend dedicated to the fastest and best equipped trucks ever seen.
In fact, Muta will be a guest of Grammer's friends, for whom Muta srl is an agent in Italy to closely attend the great event dedicated to the trucking community and the road haulage chain.
The Rubia Engine Oil Misano Grand Prix Truck is scheduled at the Misano World Circuit on 20 and 21 May and the weekend in Romagna will be an opportunity to witness the start of the 2023 season of the Goodyear FIA European Truck Racing Championship, the European championship that will cross 8 Nations, with 32 races.
Added to this is the privilege of visiting the manufacturers' exhibition, the commercial area dedicated to the transport chain, the Innovation Camp on sustainability issues and, as always, the large gathering of decorated trucks which will color the event with their unique and suggestive graphics and the big show on Saturday night.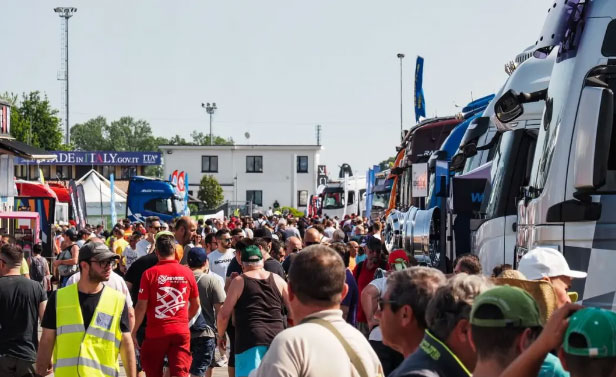 It will be a very intense weekend and if you want you can visit us at the Grammer stand
The first episode of the Formula Truck broadcast is dedicated to the Rubia Engine Oil Misano Grand Prix Truck, broadcast on Thursday 20 April at 19:15 on Sky channel 229.