At the Misano Grand Prix Truck 2022 with Grammer
Events - 09/05/2022
On 21 and 22 May 2022 Muta will be at the Misano Grand Prix Truck thanks to Grammer, sponsor of the event that returns after the forced stop of two years.
As Grammer agents for Italy of the reference brand of truck and bus seats, you will find us supporting Steffi Halm's Team Schwabentruck (here in pic with us in 2019) to whom Grammer supplies the fantastic ROADTIGER seats.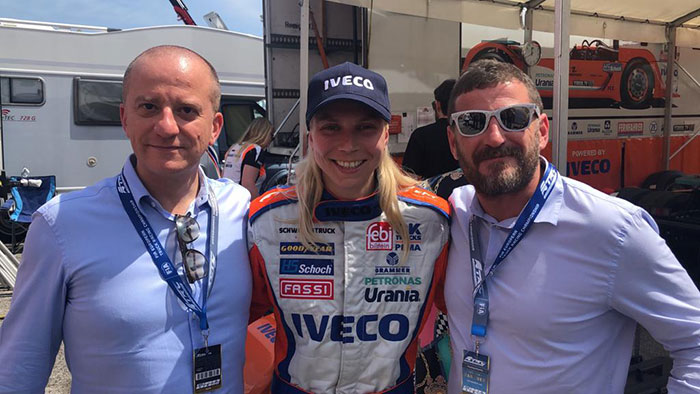 For the Goodyear FIA European Truck Racing Championship it will be the season debut and the paddock will once again host 200 decorated trucks from all over Europe and the commercial area with test drives.
The commercial area will return to the paddock where the truck driver community will be able to meet the new models presented by the manufacturers, in addition to the products of the companies in the road transport chain. Areas with entertainment and music to create the usual festive atmosphere.
If you are also in Misano, come and visit us. Send us an email to info@mutasrl.com to announce your presence on the circuit!